JUNIPER BALLISTIC DOORS
Our automated information request service is temporarily unavailable. Please contact us by fax or phone while we work to improve this website. Sorry for the inconvenience.
HINGE ASEMBLIES
FOR QUICK ACTING BALLISTIC DOORS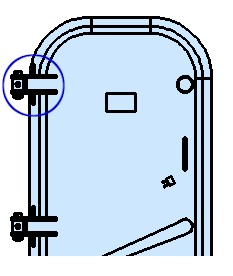 KIT JEBQAHG
HINGE ASEMBLY FOR QUICK ACTING BALLISTIC DOOR
THREE ASSEMBLIES REQUIRED PER DOOR
TO GET A QUICK PRICE QUOTATION,
USE THE FORM BELOW OR CLICK HERE FOR A GENERIC FORM
JUNIPER INDUSTRIES, INC.
72-15 METROPOLITAN AVENUE
POST OFFICE BOX 148
MIDDLE VILLAGE, NY 11379PHONE (718) 326 2546FAX (718) 326 3786EMAIL
Copyright © 2016 Juniper Industries Inc.